Blockparty: A Year in Retrospect
In an ecosystem that grows at an aggressive speed, 2022 has given us time to zoom out and move at a more healthy pace. As we set our sights on 2023, we look back at some of our biggest milestones.
From the Ethereum merge to the FTX contagion, to say this was an eventful year for crypto would be an understatement. As web3 continues to navigate the ups and downs of a volatile crypto market and potential global recession, it's become clear that there's innate value in NFTs beyond art and money.
Over the course of the past year communities have consolidated and the early adopters looking to cash grab have filtered out. The speculative frenzy that characterized the first wave of adoption has since shifted toward more of a sustainable long-term model that favors true innovation, expanded utility, and creative experimentation.
In an ecosystem that grows at an aggressive speed, 2022 has given us time to zoom out and move at a more healthy pace. We've spent this time working with amazing artists, forging formidable alliances, and building new tooling to scale the creator economy. As we set our sights on 2023, we look back at some of our biggest milestones.
We struck our first major label partnership with Warner Music Group

As a platform that has been at the forefront of music NFTs since 2017, we were elated to secure our first major label partnership with Warner Music Group (WMG) back in January, a company that continues to sit on the edge of technological and artist-led innovation.
Over the past year, we've spent months meeting with musicians to educate artists, answer questions and set strategies for web3. Redefining the notion of artist and fan relationships has been a focal point of these discussions and we couldn't be more thrilled to expand WMGs web3 reach by empowering artists and songwriters to craft their own digital stories through NFTs.
We powered Spinnin' Records' Golden Wristbnd NFT Drop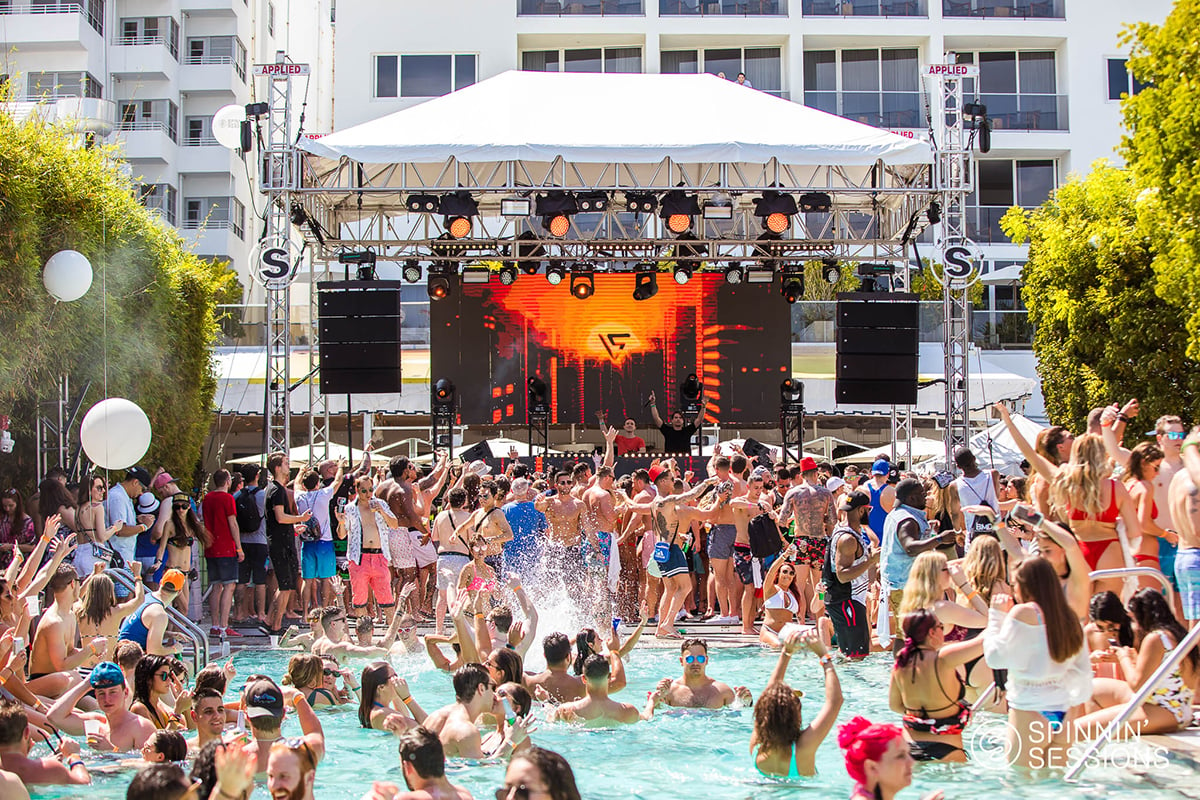 Our partnership with WMG has allowed us to forge some formidable alliances in the music industry, including the Dutch dance music label Spinnin' Records. Formed in the Netherlands in 1999, Spinnin' is today one of the most influential tastemakers in clubbing, streaming, and record charts around the globe.
Back in March, the label dropped their 'Spinnin' Sessions Miami Golden Wristband' NFT on the Blockparty platform. Alongside the digital piece, the winning bidder received the ultimate party package which included round trip flights and VIP accommodation to the Spinnin' Miami Pool Party during Miami Music Week 2022.
We powered 'Women in Web3: Her Dreams Realized' at the Westfield Trade Centre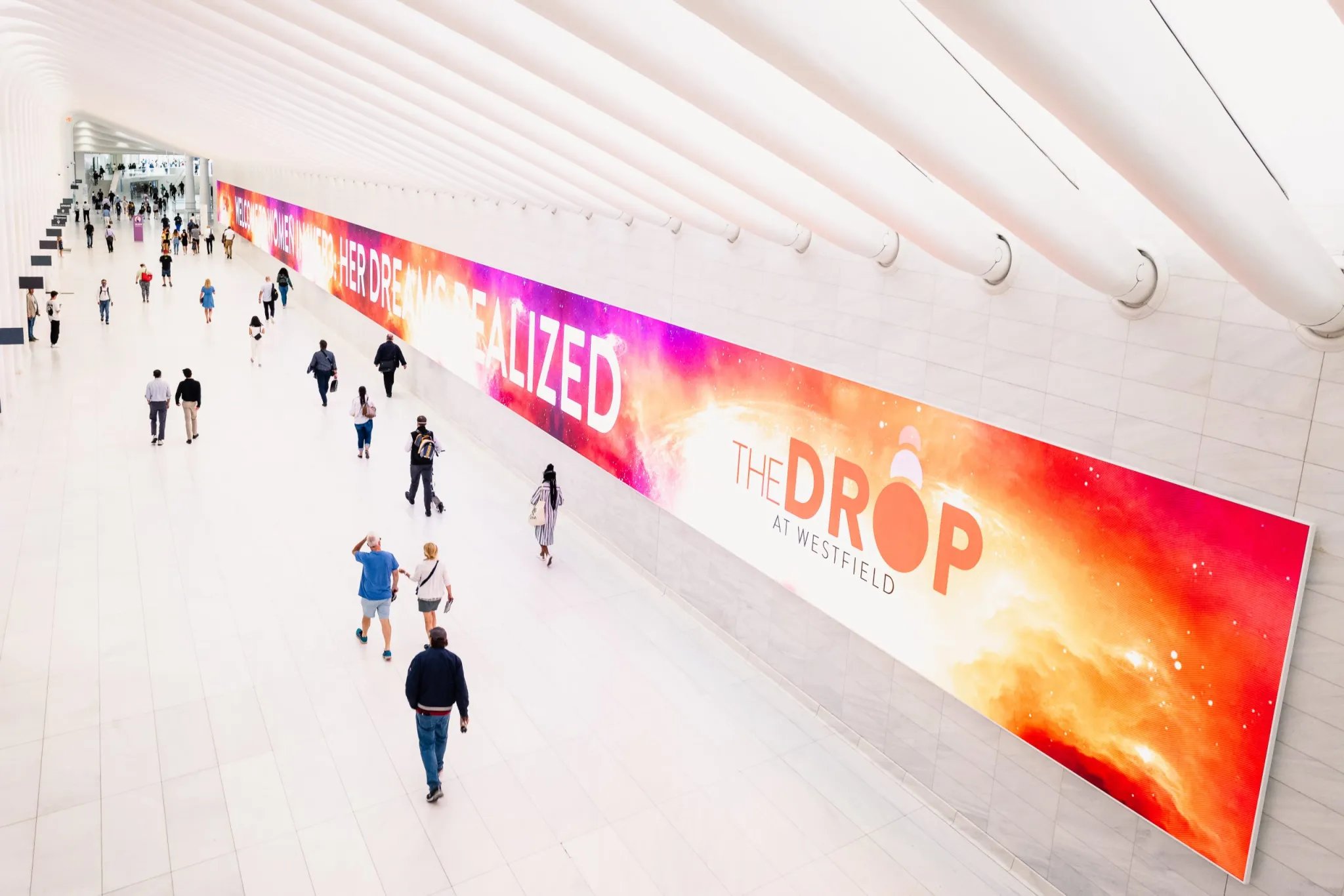 Back in July, we helped Westfield officially enter Web3 with the introduction of an exclusive NFT gallery on the stunning 100-yard screen in the Oculus at the World Trade Center.
The DROP constituted a first-of-its-kind web3 offering enabling real-time purchases on the digital art screens at Westfield's place-based environments, evolving the way shoppers connect with digital artworks in physical spaces while providing consumers with unique access to integrated shopping experiences.
All NFT artworks from the all-female identifying show – including works by Diana Sinclair, Emonee LaRussa, Serwah Attafuah, and Shaylin Wallace – were made available for online auction on Westfield's digital media network in partnership with Blockparty.
The NFT.org DEX launched into public Beta phase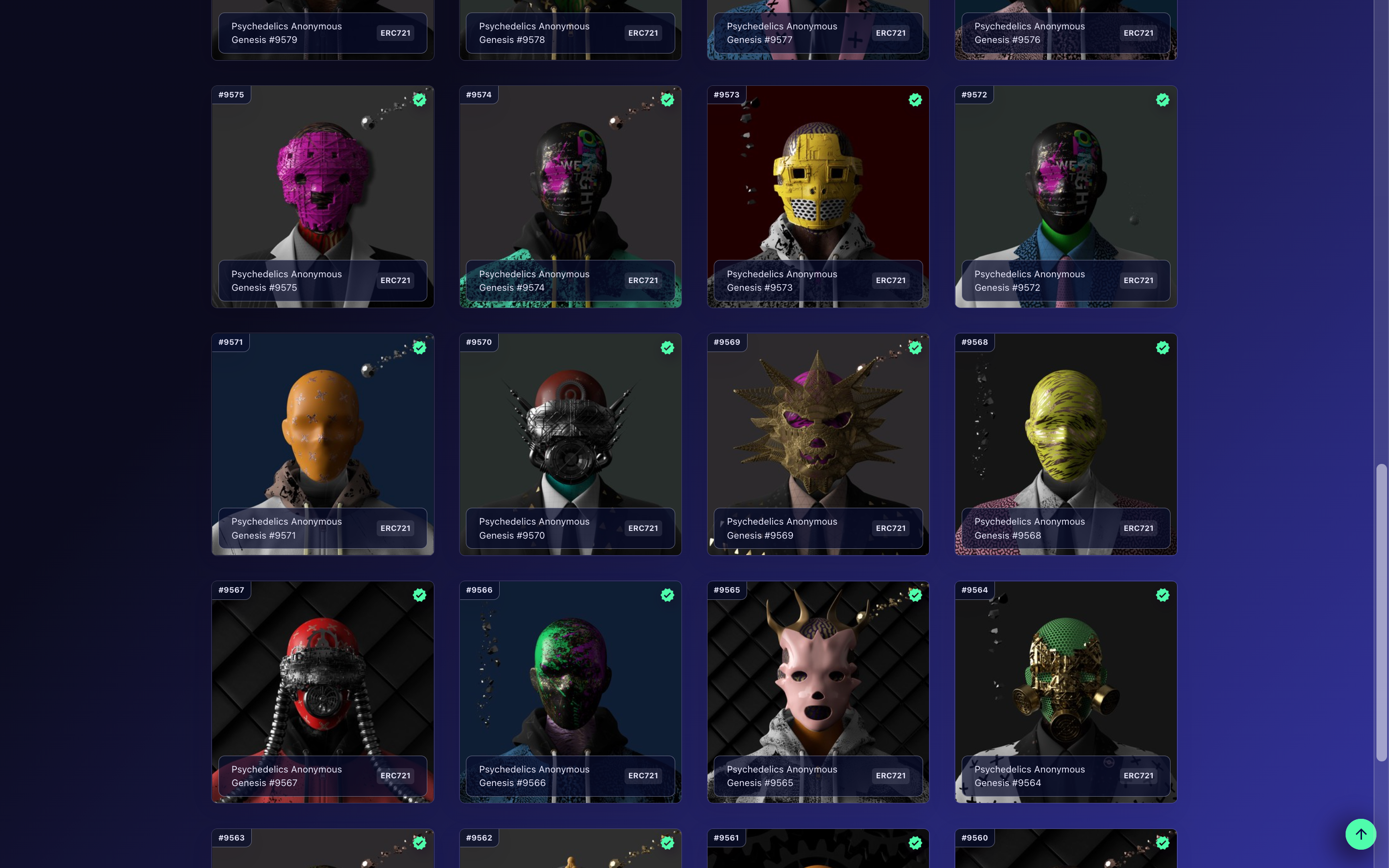 The NFT.org DEX became the first application to be built using our multiDEX framework. Powered by our sister company NFT Protocol, the NFT.org DEX is a community-focussed trading platform that allows collectors to unlock liquidity for NFTs by creating swaps and bundles of ERC 20, 721, and 1155 tokens⁠.
We Teamed up with Elements Music Festival to Provide Ticket Holders with Free NFT-based Digital Artworks
We teamed up with Elements Music Festival to airdrop free Elements NFTs to festival goers ahead of the three day event. To add a layer of gamification to the collecting experience, each NFT was uniquely tailored to attendees' Elements sign – Earth, Air, Fire, or Water – assigned to those that took the Elements quiz.
Each NFT featured original artworks created by Australian artist Chia Jen and animated by Mavis Everett. Chia's distinct tribal, psychedelic aesthetic has earnt her a name for herself in the festival world along with her intricate detailing and vibrant color palette.
We helped Goose introduce their loyal fanbase to web3 during their summer 2022 tour
We couldn't have been more thrilled to power Goose's first ever NFT drop! As a band that has amassed a nationwide following with sell-out performances across the United States, Goose wanted to introduce their loyal fanbase to web3 by releasing a series of commemorative digital art posters during their 2022 tour.
For the drop, two commemorative digital art pieces were released to fans following their performances at Red Rocks and Radio City Music Hall. Featuring original artwork by artist-illustrator James Flames, the NFT collection functioned as an extension of the bands longstanding tradition of collaborating with visual artists to produce limited-edition tour posters.
---
2022 was a great year for Blockparty — not only for our team, but for the army of talented artists, partners, and collaborators that constitute our community. Thank you for making our favorite moments from this year possible.