Allships Presents: G.Love x Henbo
G.Love is a musician and frontman of the funk-infused rock band G. Love & Special Sauce. Hailing from Philadelphia, US, G is known for his relaxed take on traditional blues sounds that encompass classic R&B and hip-hop elements.
To commemorate his first tour since the pandemic hit, the GRAMMY-nominated alternative blues artist collaborated with Dave Krugman's creative collective ALLSHIPS and tattoo artist Henbo Henning to offer fans the chance to purchase first-of-its-kind digitally animated tour posters, available for purchase exclusively on Blockparty.
---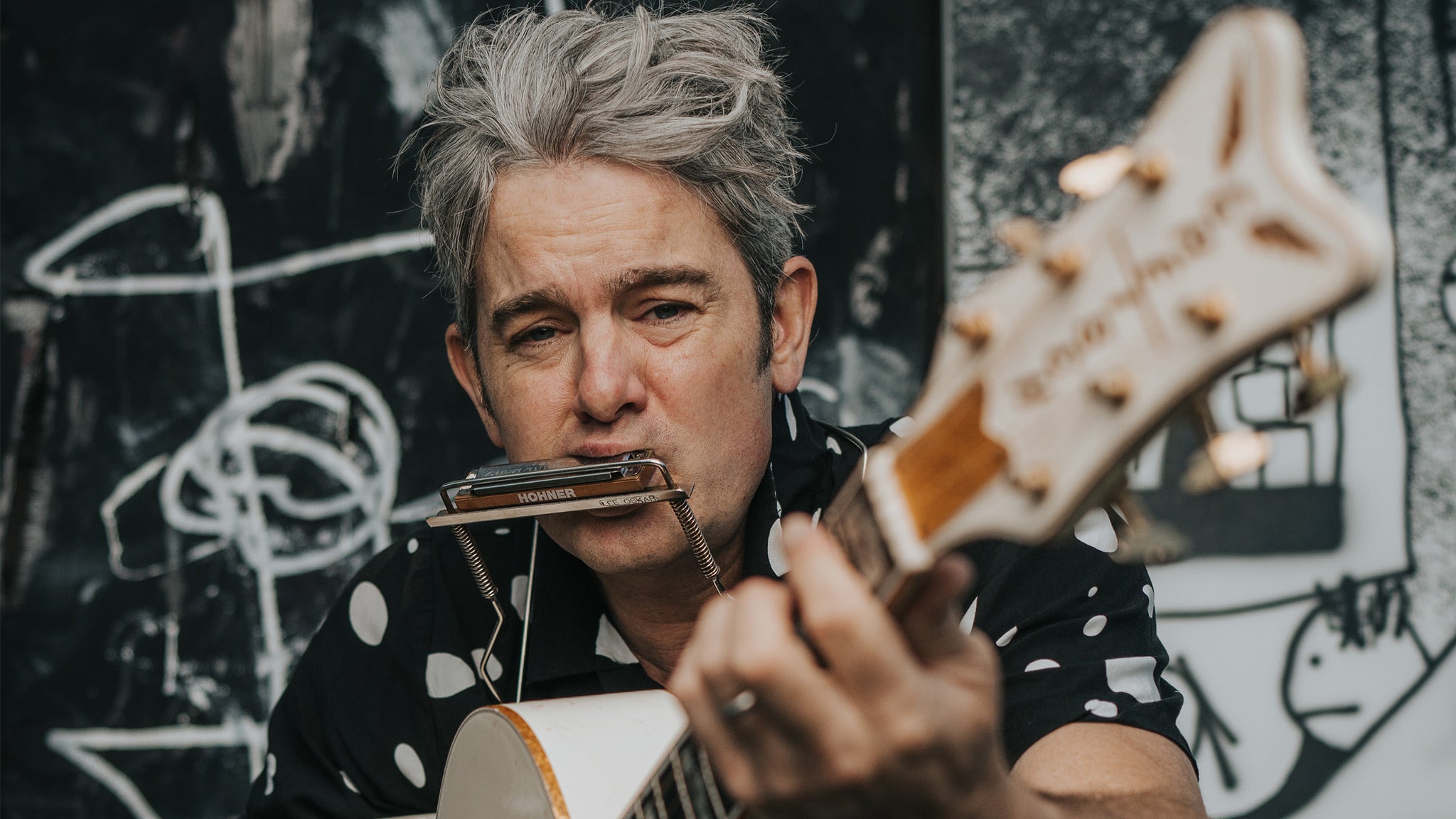 AllshiG.Love. Source: philadelphonic
"The Juice Up Tour is about reconnecting with fans and collaborating with amazing artists," says the collective. ⁠⁠Featuring animated colorways by the acclaimed tattoo artist and illustrator Henbo Henning, the audio-visual collection fuses two mediums in order to grant the tour posters with a new verifiably digital lease of life. "I'm stoked I get to work with G on a cool unique project bringing visual art and music together," Henbo states.
---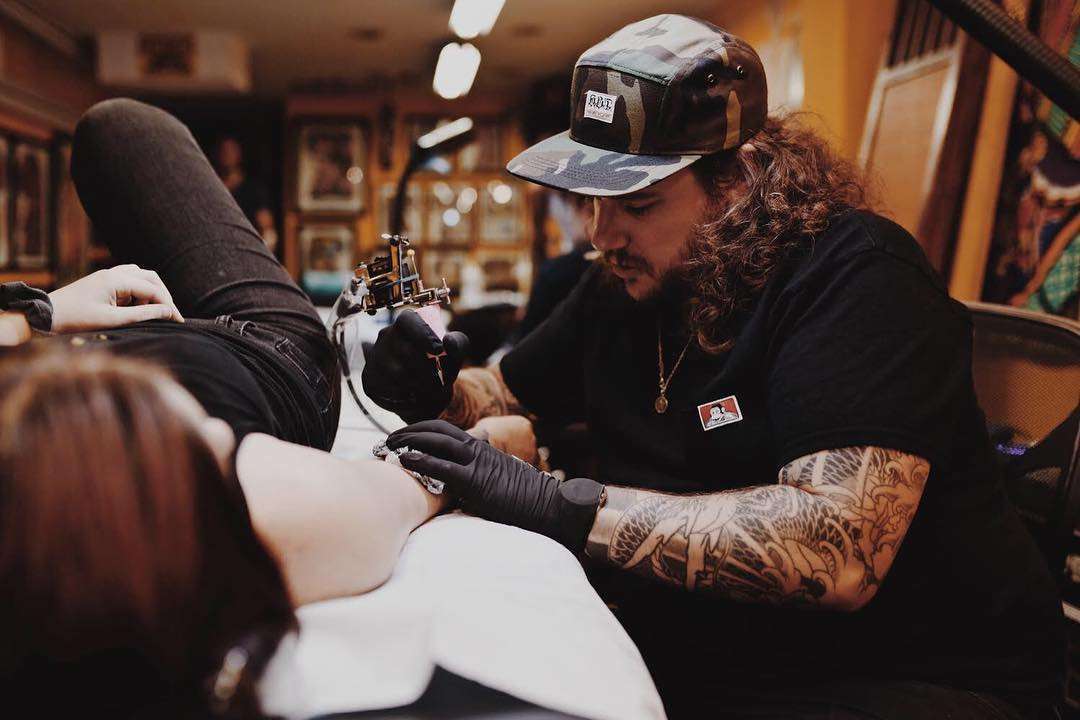 Henbo Henning tattooing a client at Invisible tattoo studio, NYC. Source: Inkppl
---
NFT fan memorabilia is quickly revitalizing traditional merchandise-selling practices that are customarily offered by musicians looking to branch into new markets and build closer relationships with their audiences. Not only do NFTs provide supporters with verifiable ownership of collectible digital goods that are directly attributed to the artist, but they take the artist-fan relationship to the next level with their potential to unlock additional utility to token holders down the line.
Beyond fan engagement, NFTs also open up fresh avenues for enthusiasts to support their favorite artists at a time when the vast majority of musicians struggle to make any meaningful income from streaming services like Spotify. "As a musician and someone who has engaged in the music industry for the last 30 years and seen so many changes, I think the NFT space is going to bring a lot of power back to artists both creatively and financially," expresses G.
---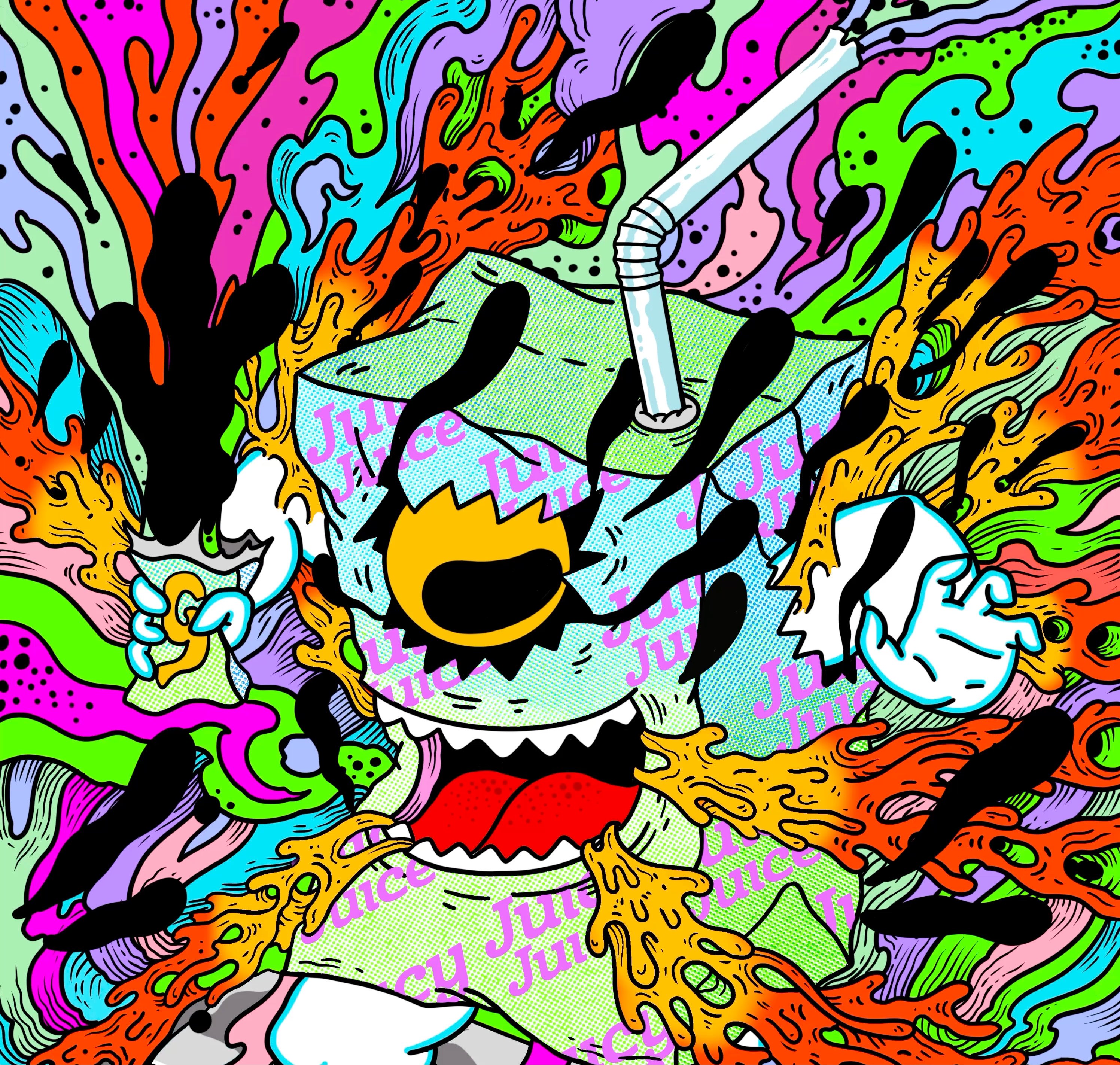 Allships presents: G Love x Henbo. "G. Love Juice Up Tour Poster" (0/99).
Available on Blockparty.
There are 3 different variations of the tour poster in total, with 99 editions available of each. The first drop, G. Love Juice Up 2022 Tour (0/99), went live on Blockparty in March. Featuring psychedelic colorways by Henning, the work fuses audio and visual elements in order to bring the tour posters to life. The audio featured on the poster is taken from "HipHopHarpin", featuring Blues Legend, Alvin YoungBlood Hart, Chuck Treece and G.
The second tour poster will go live at 2pm EST today, on Friday 13th May. Superfans who own both NFTs in the collection will be airdropped a third, surprise tour poster for free!
---
Allships presents: G Love x Henbo. "G. Love Juice Up Tour Poster" (0/99).
Available on Blockparty.
NFTs are rapidly setting the stage for a new era of music NFTs that is empowering musicians, artists and fans at a time when the perils of the music industry have never been so apparent. We couldn't be more excited to support this very special project on Blockparty and can't wait to see more musicians and songwriters venture into the wonderful world of web3.