Owning It: Tips for Emerging NFT Creators
From cultivating community to understanding how to market your work online—three prominent Blockparty creators offer their tips for success.
Meet the Artists
We reached out to three prominent Blockparty creators who are actively making a living through NFTs. In this guide, their anecdotes will be woven into practical and actionable advice for any creative entrepreneur looking to take the next step in their NFT careers.
Emonee LaRussa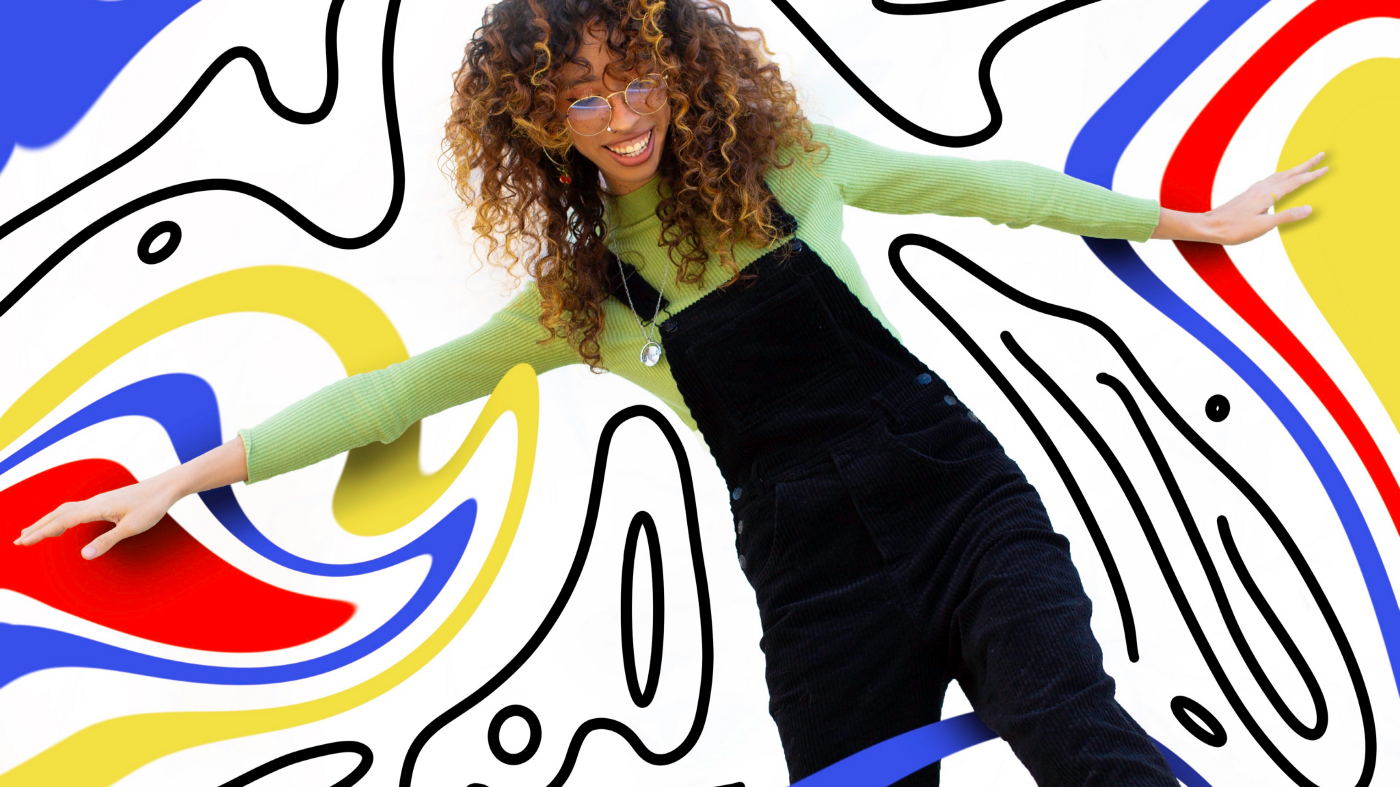 Portrait of Emonee LaRussa. Image courtesy of the artist.
Emonee LaRussa is an award-winning animator and motion graphics artist. Her signature style blends psychedelia with a classic cartoon aesthetic filled with bright, saturated colors. Today, Emonee has developed an established presence in the NFT space and has designed visuals for some of the biggest names in the music industry, including Kanye West, Ty Dolla $ign, John Legend, and the Internet.
Nate Hill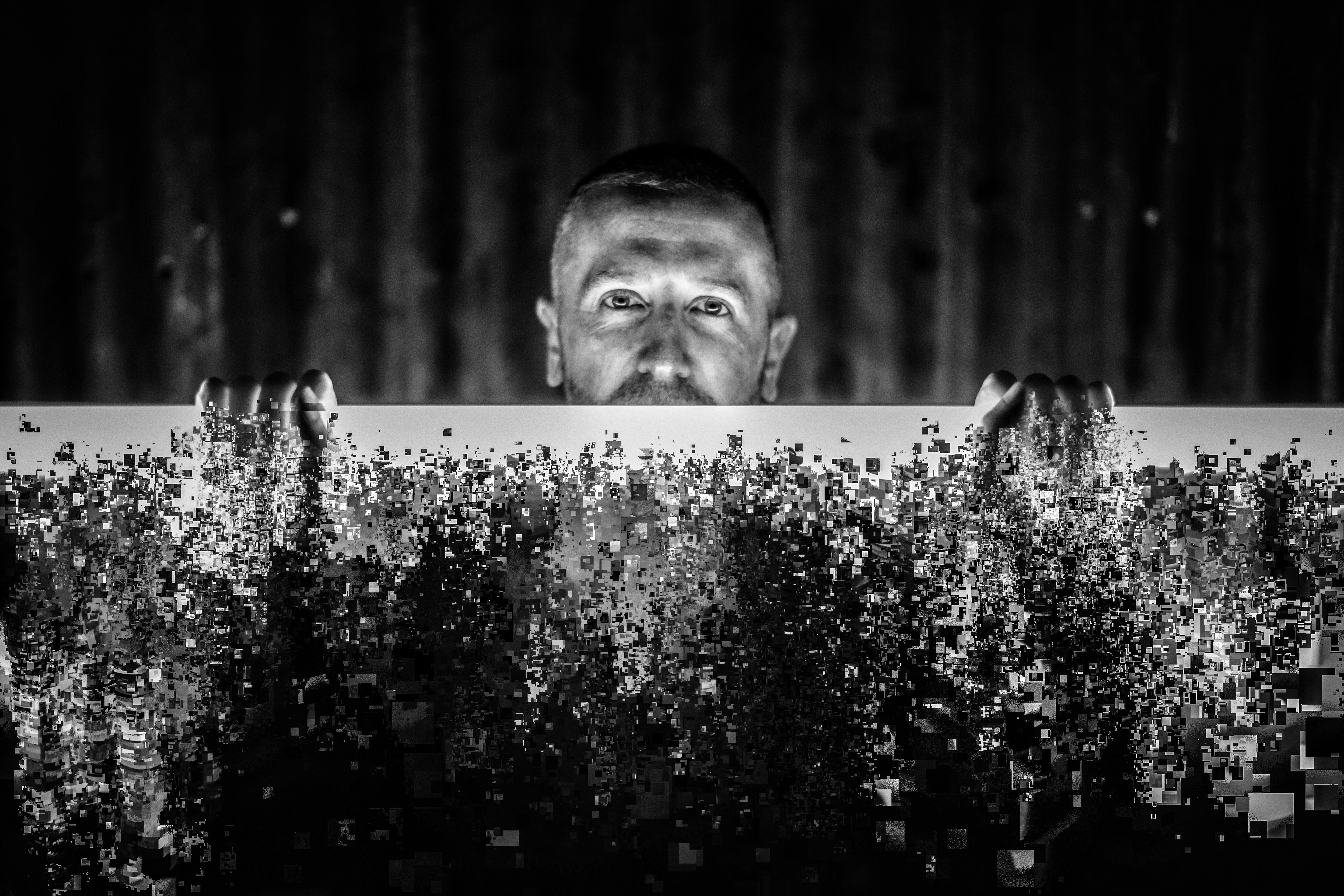 Portrait of Nate Hill. Image courtesy of the artist.
Nate Hill works across various mediums, including photography, photo manipulation, digital art, and design. He's best known for transforming serene landscapes into alternate worlds and has worked on several commercial projects with high-profile clients, including Apple, Disney/Star Wars, Warner Music, and Foot Locker.
Ryan Hawthorne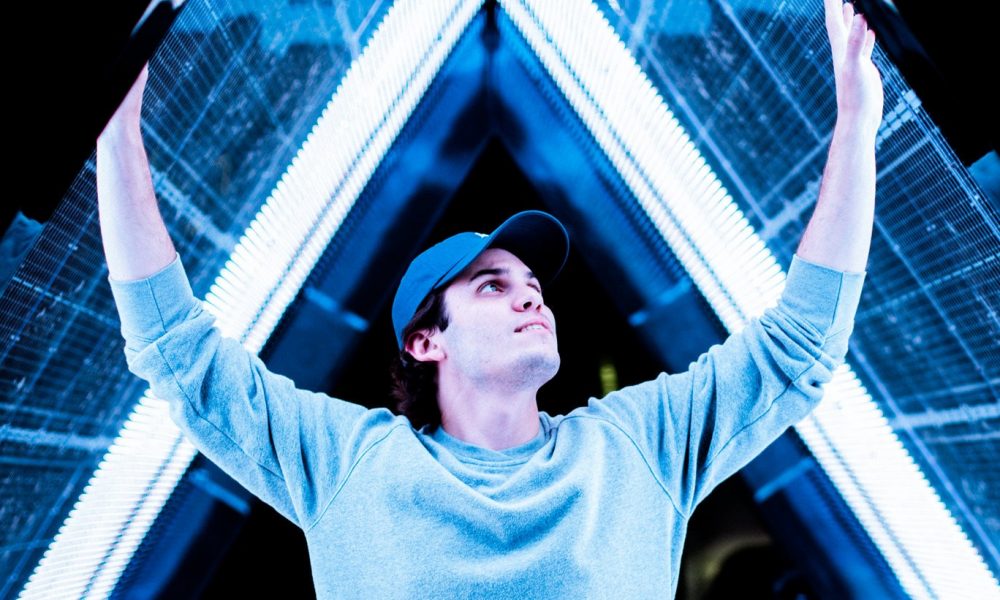 Portrait of Ryan Hawthorne. Image courtesy of the artist.
Self-taught by the digital art community, multi-disciplinary artist Ryan Hawthorne has a diverse range of works spanning motion graphics and large-scale physical installations. Specializing in 3D, his work encapsulates a futuristic aesthetic with a focus on technology, light, and geometric forms. Today, Ryan has forged a formidable brand identity as an artist and boasts an impressive portfolio of projects for the likes of Coachella, the Super Bowl, and many more.
1. Promote Your Work!
While becoming an NFT creator is easier than you think, building a following and staying consistent is where the road can get rough. "In a perfect world, an artist could just create, and everything else would take care of itself," acknowledges contemporary NFT photographer Nate Hill. Continuing, "these days an artist has to be a promoter, salesperson, social media expert," meaning they will often need to wear multiple hats.
"I think all artists need to recognize that we're all our own independent small businesses in the NFT space," concurs multi-disciplinary digital artist Ryan Hawthorne. "Marketing plays a big part in that game. How else would we find anything?"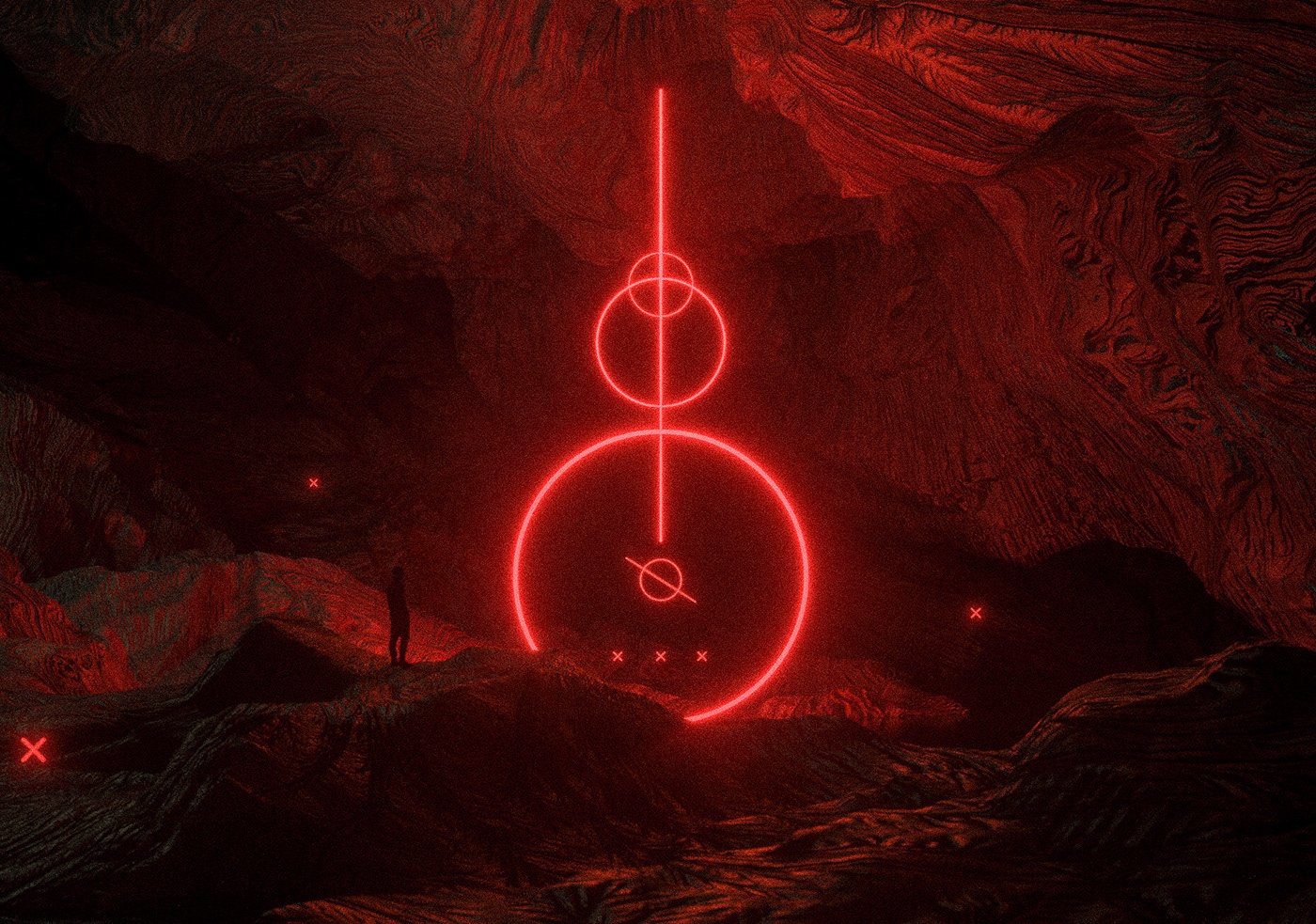 Ryan Hawthorne. Odd Days. Digital Artwork. Source: Behance.
Indeed — even the most talented or technically proficient artists can go unnoticed, given that the NFT market is highly saturated. Luckily, that's something that can be dealt with.
Social media is your friend when it comes to increasing the visibility of your NFT projects. Using Twitter, Instagram, Pinterest, Discord, Reddit, Telegram (and even Clubhouse now!) can help you gain more exposure for your works. "As far as tips go, it's all the basics like being consistent on platforms, regular posts, and engaging with others," says Nate. Continuing, "It can be a grind. I don't believe there's a shortcut. It's a lot of work, but it can definitely pay off."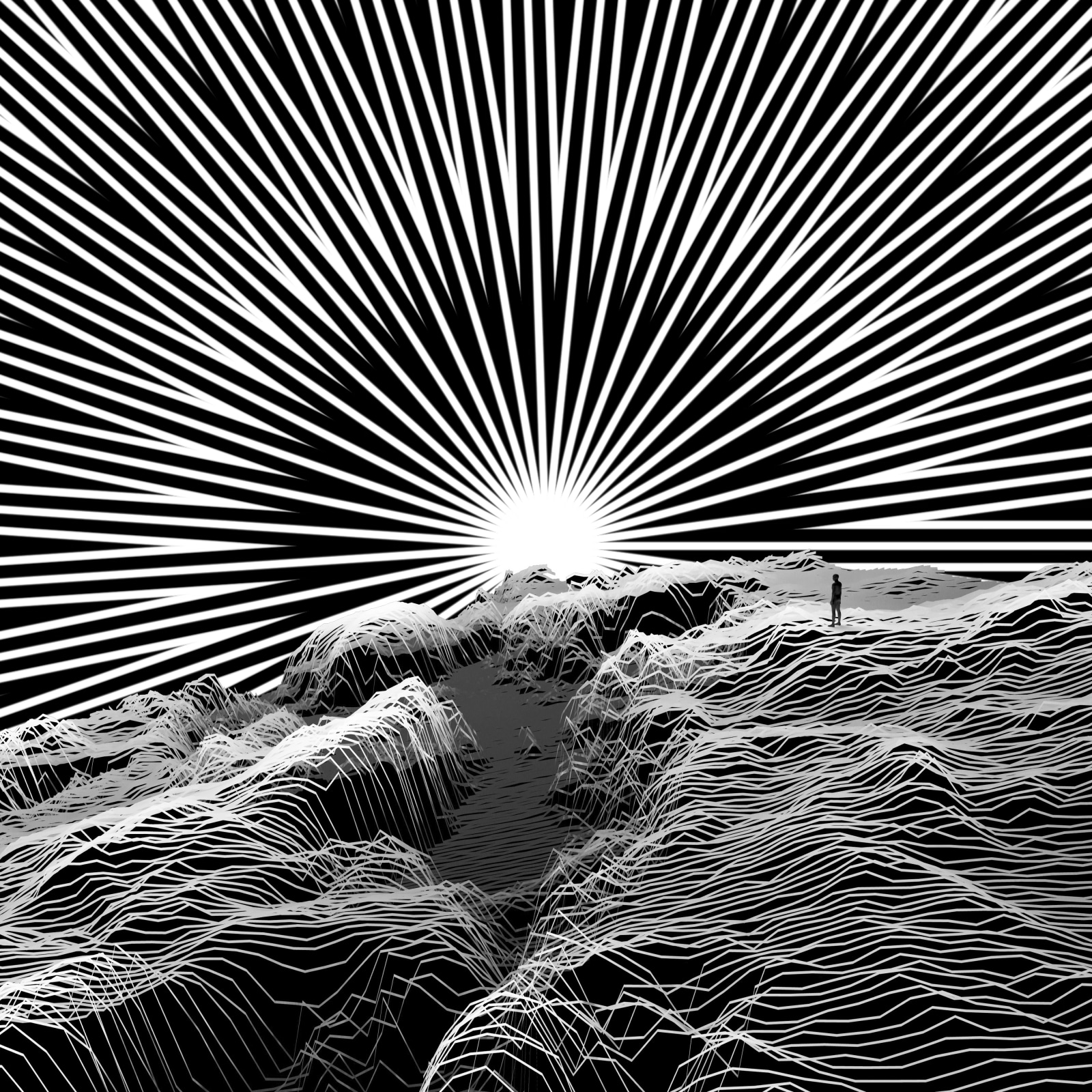 Nate Hill Maxwellinked. Ezekiel's Wheel In The Sky. Source: NateHillPhotography.com
For Ryan, remaining true to yourself is what it's all about. "I don't think it needs to come from a forced place. I totally think it can be authentic. If people like your work, they'll want to collect from you," he explains. "Be authentic, sell yourself by being yourself, and this has a chance to spread in a viral fashion."
2. Develop a Unique Brand Identity.
Forging your own brand identity as an artist isn't easy. It requires digging deep into your artistic personality and finding a recognizable streak that sets you apart. "I come from a tech future commercial design background, and I think this has a lot to do with my identity as an artist," says Ryan. For creators looking to establish their own brand identity in the space, Ryan believes this is a natural process that comes with finding your distinctive creative style. "Pick the general area you like and create your own recognizable signature to your work, and it will brand itself."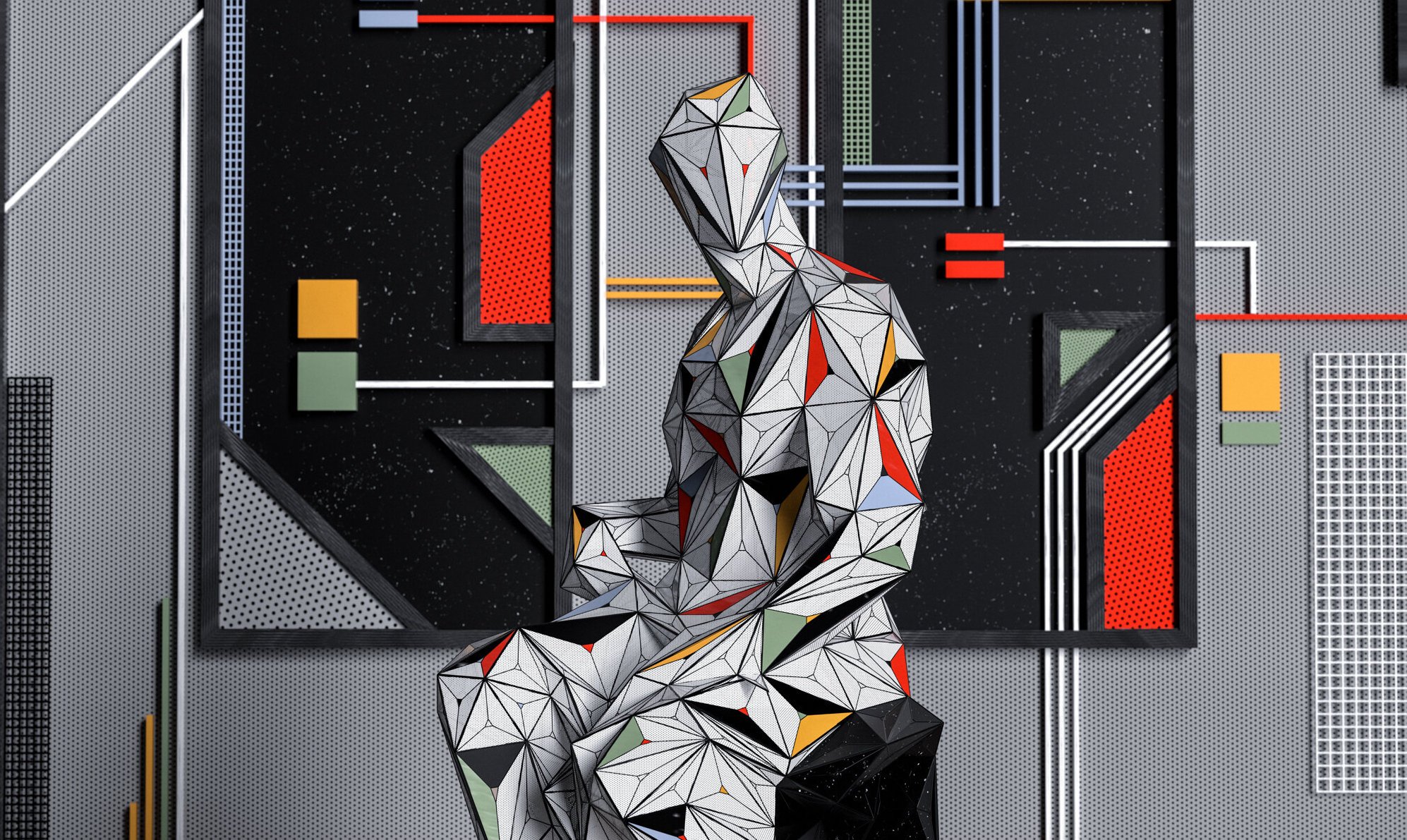 Ryan Hawthorne.The Collector. 2021. Digital artwork. Source: Ryanhawthorne.com
Consistency is key when you're looking to forge a memorable brand identity as a creator. A quick scroll through the Blockparty marketplace will show you that creators that use similar color palettes, themes, or design elements are the ones that set themselves apart from the rest. While marketing helps, your work ultimately needs to sell itself.
3. Engage with the Community.
The NFT market wouldn't be what it is today without the backing of the community it rides on. That's because the space is driven by like-minded individuals who help to amplify each other's messages. "If you can get other people invested enough in what you do to share your work, that's like gold," states Nate. "That kind of organic sharing and growth will go a long way."
There are lots of different avenues to start building connections in the space. "Showing up to events and being active on Twitter is a great way of being involved in the community," shares motion graphics artist Emonee LaRussa. Twitter has become the go-to social media platform for the crypto and NFT communities, and many creators use Twitter Spaces to engage with their communities online.
With an increasing number of events now bridging the gap between digital and physical web3 experiences, many creators are also using physical events, exhibitions, and activations to engage with the NFT community IRL.
4. Create Your Own Website.
For creators looking to take the next step in their careers, having your own website is a great way to establish credibility in the space and set yourself apart from a sea of endless thumbnails.
"Social gets more views. It's all in the data. But your website gives you ownership; it's almost like your social media cold wallet in that way," states Ryan. Crucially, having your own website offers you complete control over your artist image and the ownership of your brand. Why? Because it provides your audiences with a closer look at your work, vibe, core values, and what you stand for as an artist. It shows people what you're about and why they should stick around.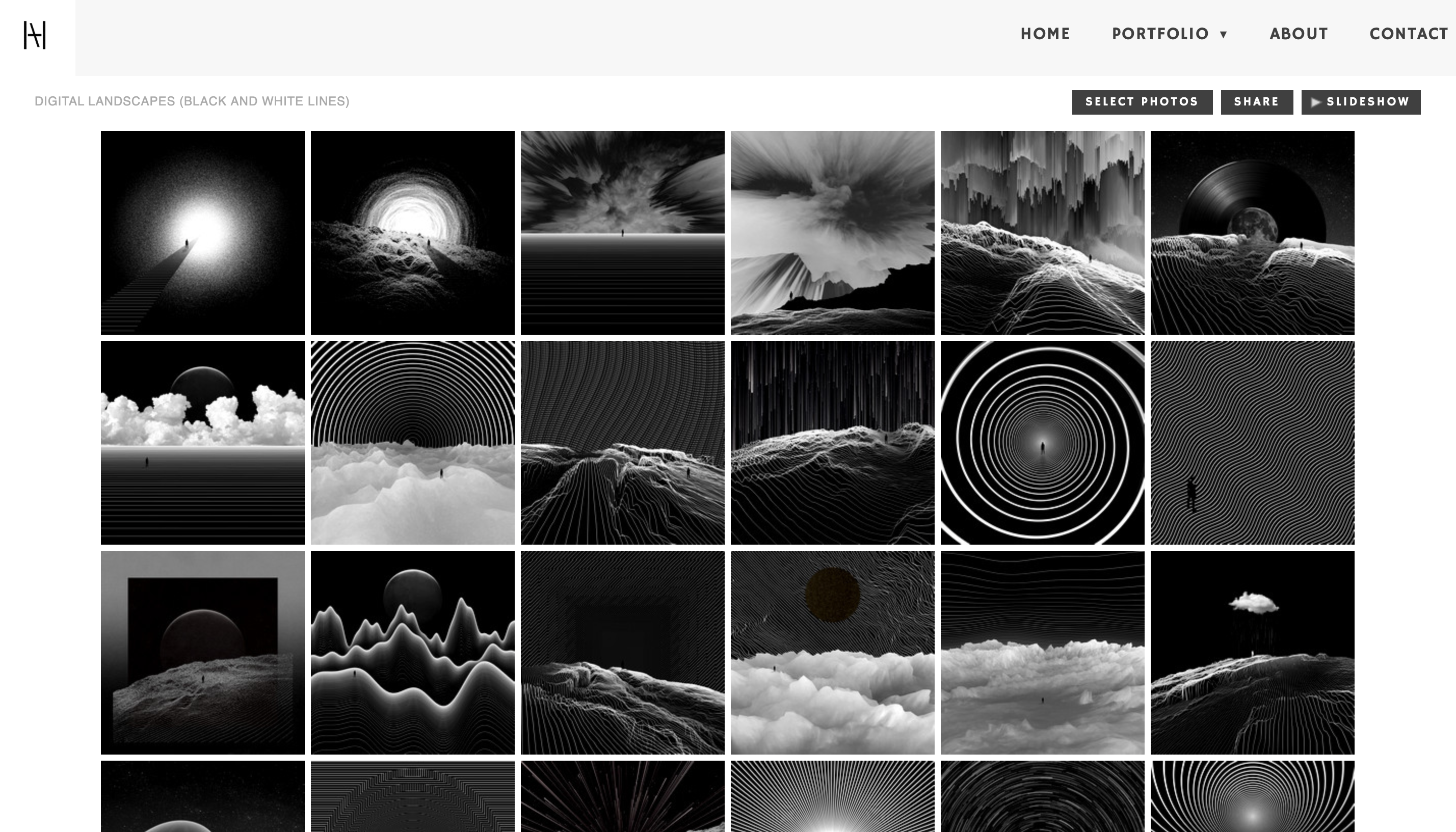 Portfolio of works on Nate Hill's website. Source: NateHillPhotography.com
Thinking of yourself as a creative entrepreneur right from the get-go is crucial to the success of your NFT projects. You may stumble as a creative to learn the business aspects, and that's totally fine, but this will ultimately help you grow and scale. "Put yourself out there, make rad art, make close friends, find your tribe, and don't get disappointed if everything doesn't come together right away," encourages Ryan. "This is still a once-in-a-lifetime opportunity, so enjoy it."
---
Blockparty is an NFT storefront platform operating at the intersection of art, music, and collectibles. Our suite of web3 tools allows creators to produce verifiably unique and connected NFTs that bring utility and joy to collectors online and off. Head over to our main page to find out more about our offerings.