Movement of Mind: Trudy Lines' Genesis NFT Drop
Ahead of the launch of Trudy Lines' genesis NFT collection, Blockparty speaks to the tattoo artist about her creative vision, collaboration with LP Giobbi and how art can be used as a tool to equip agents of change.
We are excited to announce the launch Trudy Lines' genesis NFT drop, movement of mind, a three-part generative art series that combines computer coding with ambient audio. Trudy is the first artist to create a branded storefront with Blockparty, our refined offering (alpha) that provides brands and creators with the foundation to run their own fully functioning NFT-Commerce platform, complete with personalized branding and customizable domain domains.
Trudy Lines is a world-renowned tattoo artist based at the legendary Bang Bang tattoo studio in New York City and the founder of the non-profit #BottleNo30, which is working to end our dependence on single-use plastic with the first-ever carbon-negative reusable water bottle initiative.
Having studied at the High Technical Institute For Graphic and Communication Design and The University of Applied Arts in Vienna, Trudy has developed a distinct visual style that is now permanently inked across her human canvas' and beyond. Today, Trudy has established herself as one of the most promising up-and-coming artists in the tattoo industry and has collaborated with grammy-nominated artists and acclaimed fashion and cosmetic brands across the globe.
---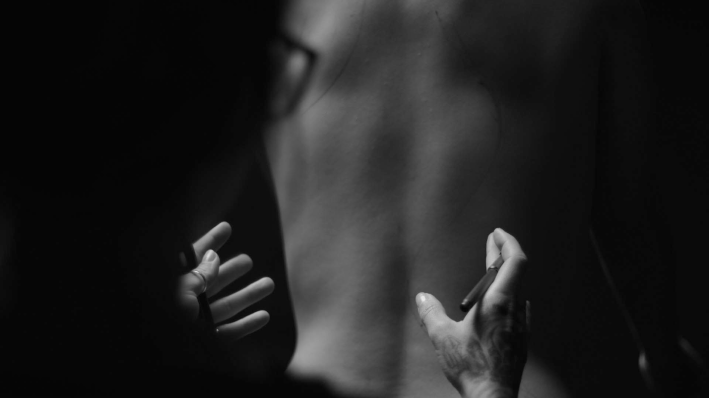 Everybody Moves Differently. Making of Ink (2022)
Smoke is an enduring motif in Trudy's designs. With each signature smoke tattoo unique to the body it adorns, Trudy carefully maps the effects onto the lines of the body by examining how the muscles shift and contract. "When you chart the movement of smoke onto a body, it then moves with the body," Trudy explains." It is through this movement that the pieces come to life.
Inspired by the performance of smoke through body movement, her latest project sets out to capture the beauty of this movement through code. "The vision of movement of mind is to extend the language of the body through computer coding. They are both very self-expressive languages," Trudy states.
While smoke shifts and evolves, ink can create an everlasting impression. This dichotomy between the transcience of smoke and the permanent act of mark-making became the starting point through which Trudy began to explore other methods of extending this movement using generative processes. "A movement only lasts a moment in time," Trudy says. "But by extending it with the help of technology we can capture this movement within in a piece of art and activate a loop of endless imagination."
Movement of mind uses generative techniques to algorithmically simulate the shifting of smoke particles on your screen. "Viewers are invited to express themselves through movement, watch as it unfolds and translates from one form to the next," Trudy explains. Featuring original audio by music producer and founder of Femme House, LP Giobbi - the animated smoke moves in synchronization with the melodic sounds and vibrations, following the rhythm and materializing in beautiful shapes and forms.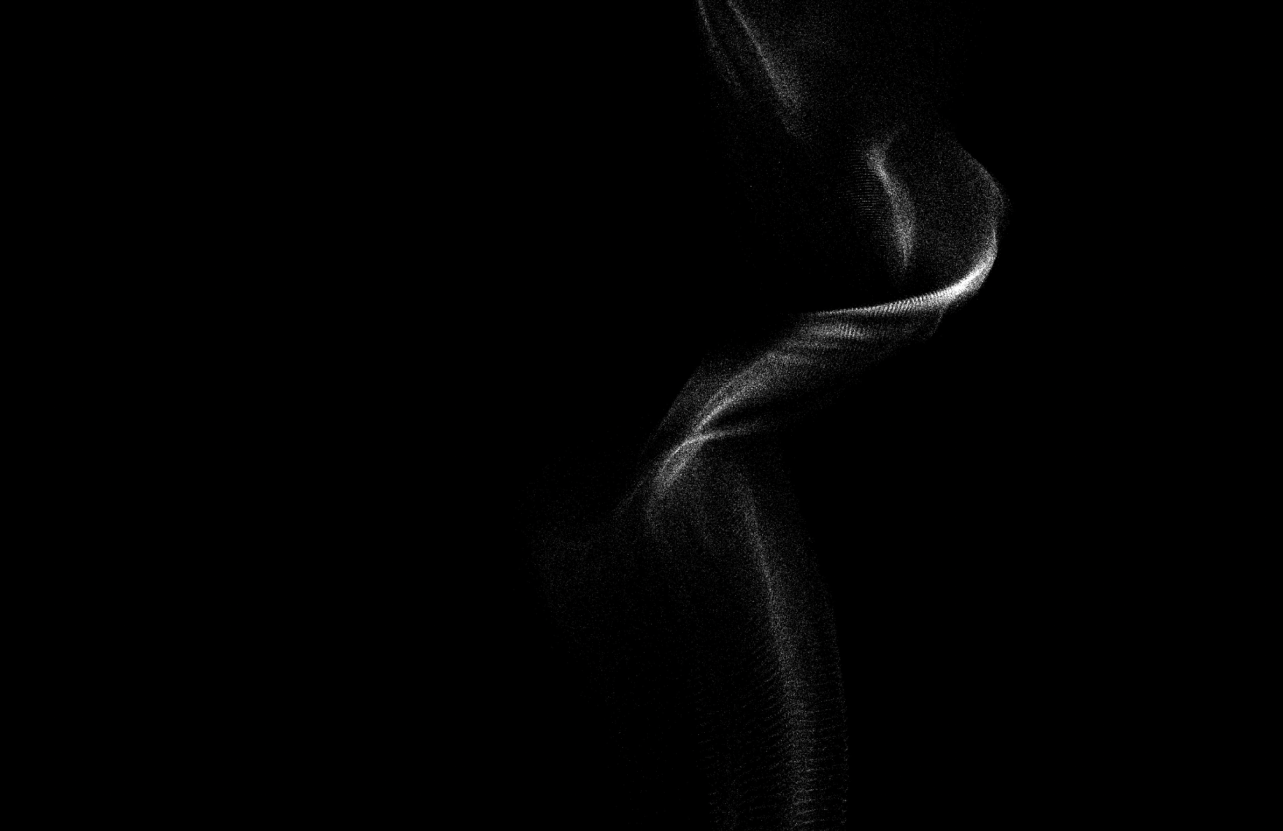 Generative art is an emerging art form whereby a computer will automate the creation process. While each of the outputs is generated through a set of coded rules dictated by the artist, the algorithm is not deterministic. This process embraces experimentation and happy accidents in a way that removes a semblance of autonomy from the artist by relinquishing some control to a machine.
"It's like being a choreographer," Trudy remarks. "You set the conditions, steer the individual performers with hints, suggesting images and tapping into memories or sensations." By incorporating chance, each piece is full of randomized variables that make them unique.
The movement of mind collection is made up of three pieces, with each piece representing a different pillar. Feel the moment and open your eyes represent nature and water, respectively, and are intended to remind viewers of the beauty of our planet and the importance of protecting it. The third, you are responsible, draws attention to plastic consumption, climate change and environmental pollution. There are thirty-three editions available of each NFT in the collection.
---
There is a reason why the term 'movement' is used to describe a group of people working together to achieve a common goal. Whether it be a sprint or a step, even a small movement can result in the act of progressing forward to drive positive change. Through movement of mind, Trudy hopes that viewers are inspired to take steps to help protect our planet together.
A portion of the proceeds from the drop will go toward offsetting our carbon footprint by supporting ONETREEPLANTED - a partner of Trudy's non-profit #BottleNo30 - that's working to save our planet through planting trees and creating new forests and job opportunities.
How to Purchase
If you are interested in purchasing a movement of mind NFT, head to nft.TrudyLines.com and browse the collection. Make sure that you have MetaMask installed and your wallet is funded with ETH. Simply hit 'mint' for your work to be registered on the blockchain and you will be assigned verifiable ownership over that creation. Visit the FAQ for more info.
Buyers of one or more artworks in the movement of mind series are able to benefit from added utilities and rewards, including early access to a live performance and exhibition featuring artworks from the collection. Buyers will also be automatically whitelisted for the next drop, Movement of Mind 2, which will entail creating your own generative NFT on-chain by minting one out of one-thousand movements yourself.
About Blockparty's Branded Storefronts
Trudy is the first creator to produce her own customizable branded storefront on Blockparty, our refined offering that enables brands and creators to seamlessly embed NFT-commerce functionality into existing or custom deployed sites in order to supplement their existing or growing brand and creative offerings.
In the near future, we are looking forward to opening up our services to a wider cohort of ambitious creators who are embracing the social and technological ethos of web3.
If you are an aspiring artist or brand looking to take the next step in your journey in web3, we'd love to work with you! Get in touch at support@blockparty.co or reach out to us on Twitter.